March 27, 2012
Self generated Richard Prince inspired exhibition found on eBay. Check it while it lasts!
December 6, 2011
Unexpected love, compassion, style and a data bank Casio wristwatch.
April 7, 2011
Ask Vasari about pixels. or Paul Klee if you'd like.
(via toxicc)
February 5, 2011
Pierre Soulages. Encre, 13x9,5 cm, 1966
(via nemoi)
January 28, 2011
Artist Andy Gilmore.
(Source: mmmmmmmmmy, via charzblue-deactivated20130517)
April 1, 2010
Dan Gluibizzi, My Love for You
March 25, 2010
This photo by Sacha Mademuaselle reminds me of a Gerard Schlosser hyperrealistic painting like below: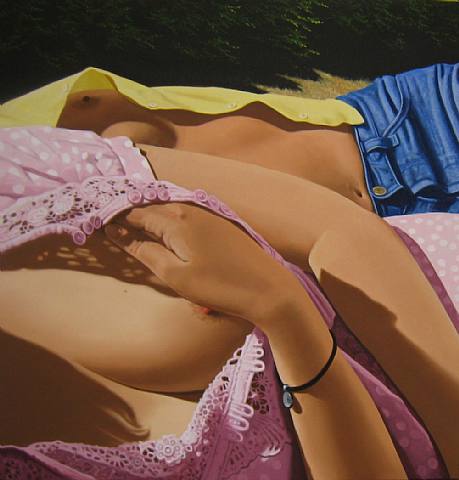 March 22, 2010
Who did this?
March 17, 2010
Another gem painting, which also reminds me of Carly Waito paintings, just like yesterday with the post from a page of an old encyclopedy. I guess I like her work?
(via skeleton-mount)
March 17, 2010
"No Turning Back," by Andrew Bannecker.
March 17, 2010
Crush on the airbrush! 
March 15, 2010
How do you like your eggs?
Please help me find the author of this painting, I can't manage to identify him (her?). Thanks.